In Shopify any app that provides calculated shipping rates is qualified as third-party carrier-calculated shipping. It doesn't matter if there are rates provided by the carrier (FedEx, UPS, USPS, etc) or custom made rates that you can configure with Calcurates. In both cases you still need this feature.
Video: How to enable a third-party shipping in Shopify?

Once you installed Calcurates app to your Shopify store and enter it you might see this warning message:


Carrier Calculated Shipping, which is required for Calcurates, is now disabled for your Shopify Store. Enable it and try again.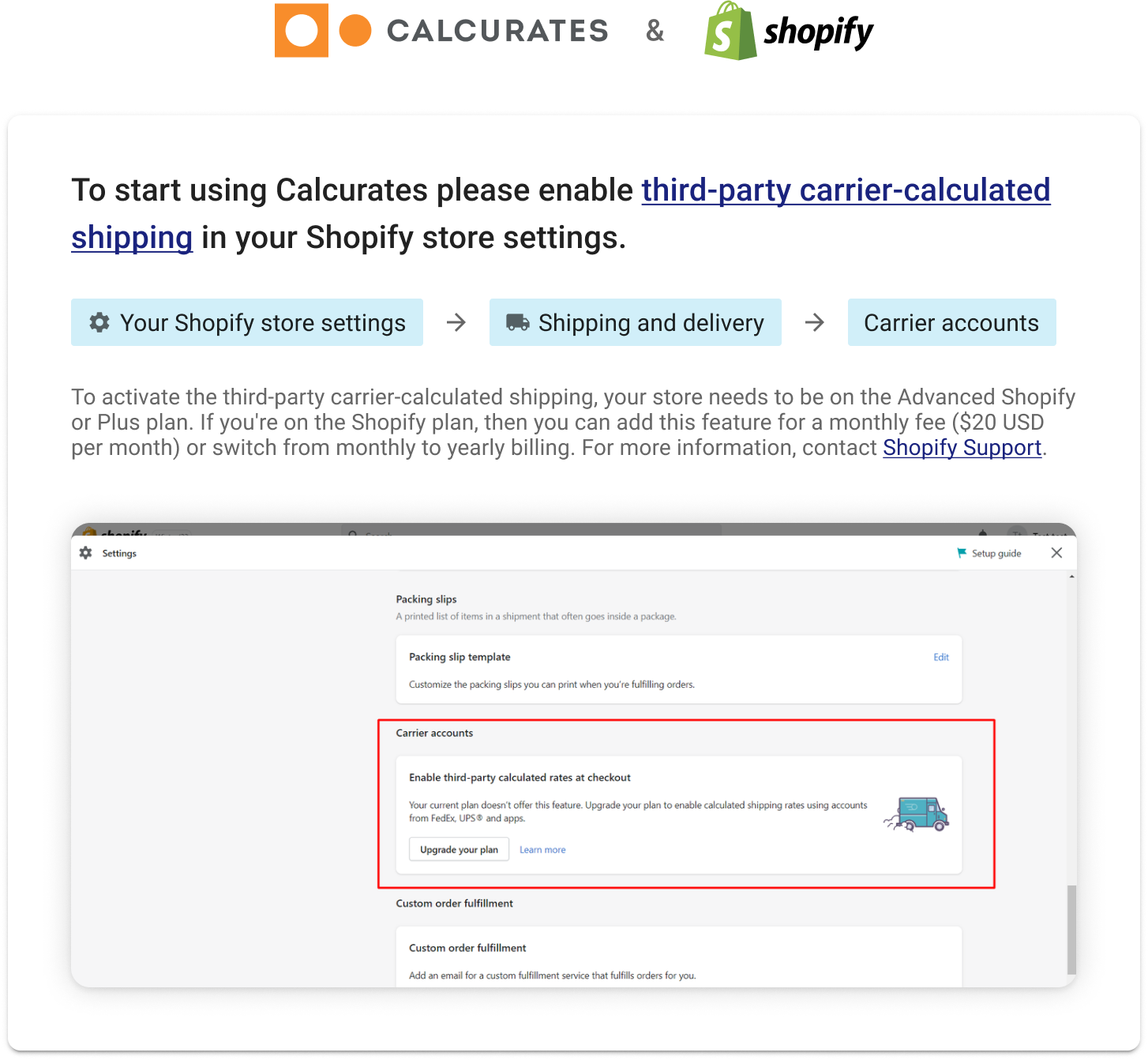 The Calcurates app can't display shipping rates without this feature provided by Shopify.

To activate the third-party carrier-calculated shipping, your store needs to be on the Advanced Shopify or Plus plan. If you're on the Shopify plan, then you can add this feature for a monthly fee or switch from monthly to yearly billing.
Starting January 1, 2023, stores on the Shopify Starter and Basic plans will no longer be able to request access to the Carrier Service API.


Learn more about
Third-party carrier-calculated shipping rates
in
Shopify Help Center
.
There are three options available to add Third-party carrier-calculated shipping rates to your Shopify plan:

The feature can be added to your monthly subscription on the Shopify plan for an additional $20 USD per month.

Option 2: switch to Shopify annual plan

If you switch your
billing cycle
from monthly to annual, the subscription cost will be discounted by 10%, and the feature will be included to your annual Shopify plan for free. You should reach the Shopify support team here right after you've updated your billing cycle.
You can update your billing cycle any time here:


Settings > Plan > Change Plan
Option 3: switch to Shopify Advanced plan
The Third-party carrier-calculated rates feature is automatically included if you upgrade your Shopify to the
Advanced plan
.
How to enable third-party calculated rates at checkout


Your Shopify Store → Settings → Shipping and delivery → Carrier account.
Go to your store
Settings
, choose "
Shipping and delivery"
from the left menu, then scroll down to "
Carrier accounts"
, click "Enable" or "Upgrade your plan".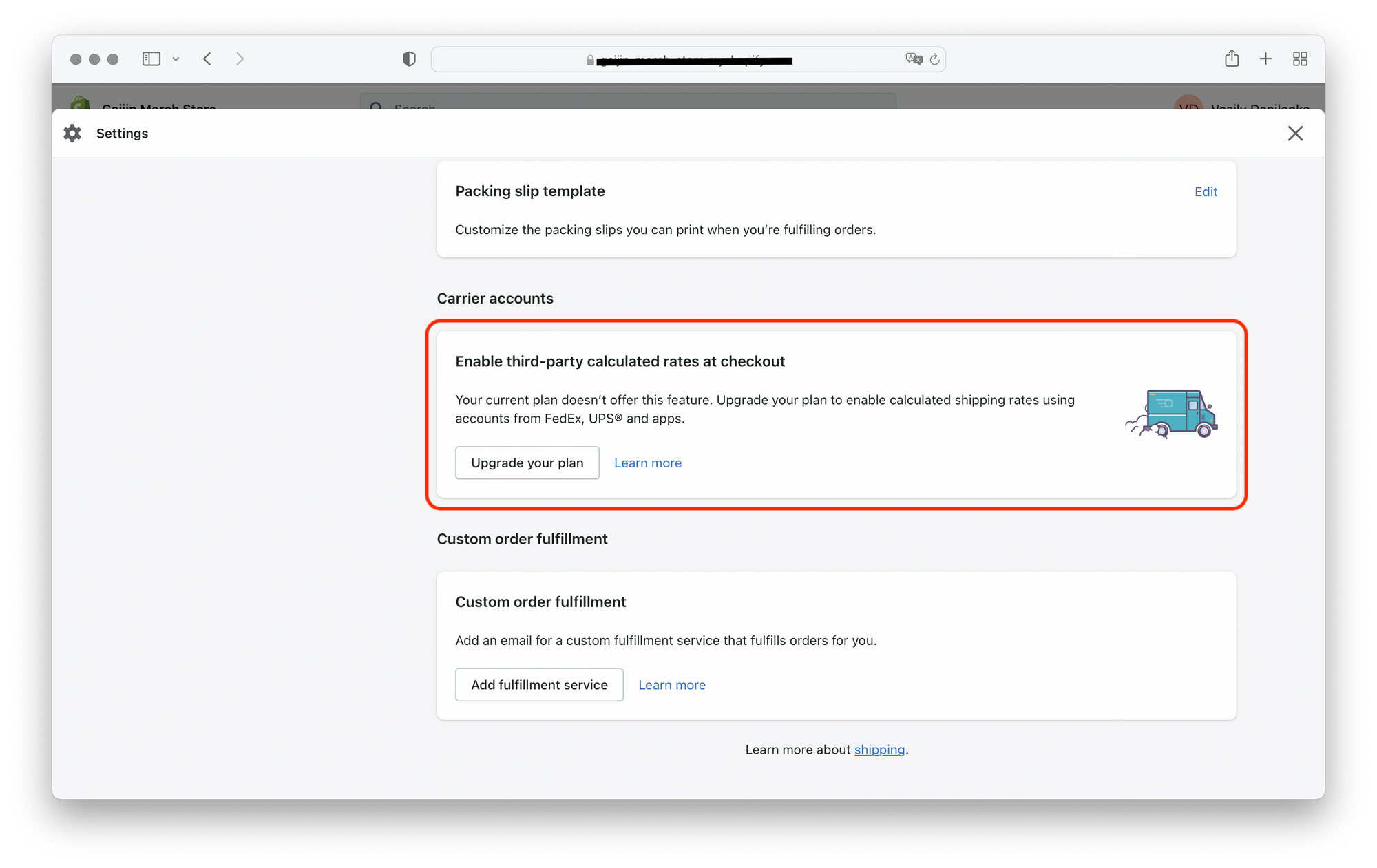 Shopify third-party shipping