How to DHL Express (AU) carrier within Calcurates?

In order to request the carrier proceed to Menu > Marketplace.

Here you will be able to Activate the needed carrier: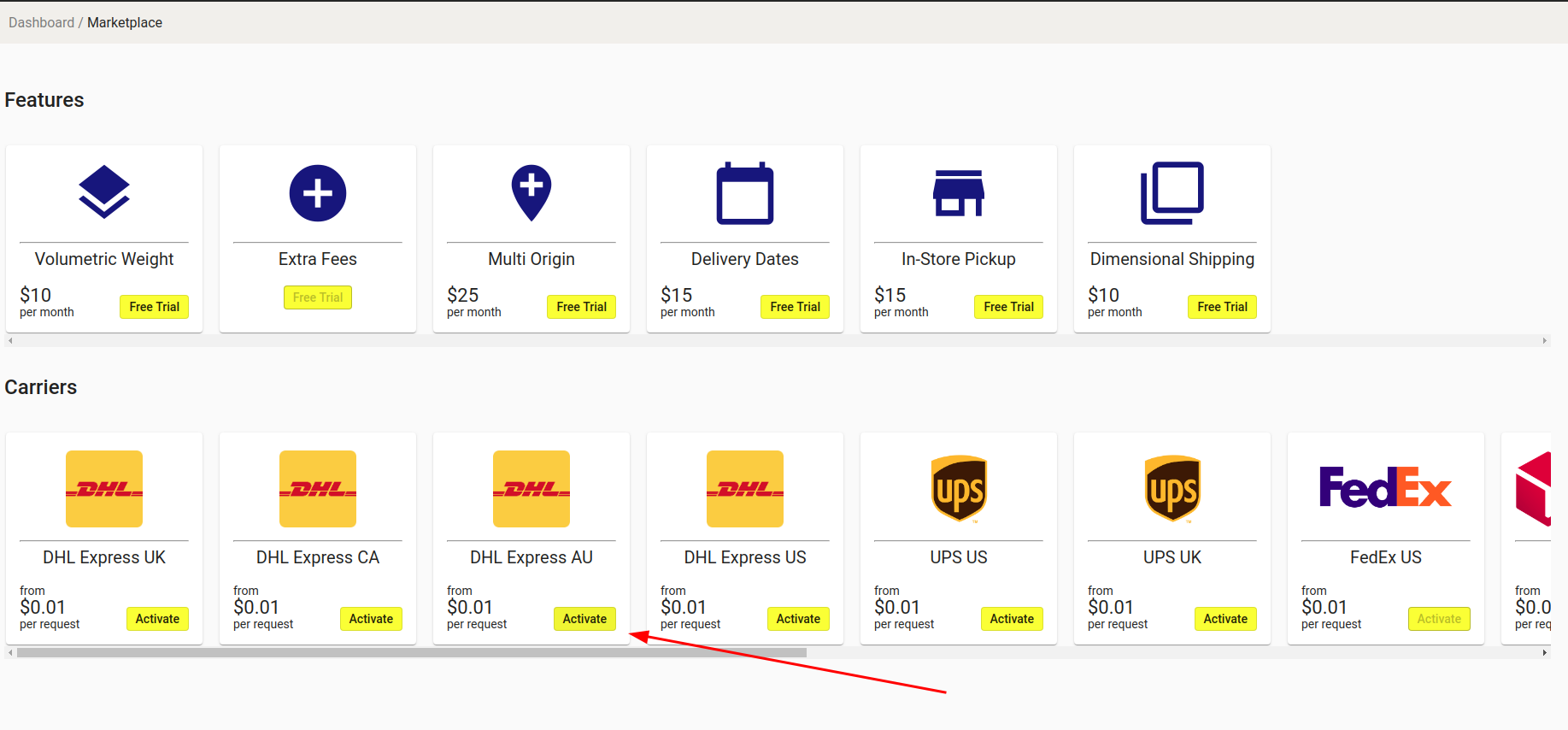 You will see the following message:

"You've requested DHL Express AU. We will send you an email when carrier is activated."
We will receive a notification that you have requested the Carrier and will add it to your account.
Connect DHL Express (AU) carrier to your Calcurates account

In order to sync your Calcuraters account with the requested carrier please proceed to Menu > Carriers.

You need your existing DHL Express
Australia
Account and specify the following data:
Account Number. Fill in the DHL Express

Australia

account number.
If you do not have credentials, please request them from your DHL Account Manager.
Having filled the required field in with valid data, your carrier will be connected to the Calcurates account.
In the carriers grid the DHL Express AU carrier label will be changed (from red to yellow "connected" icon):

​